If there is an amazing place that makes people fall in love at first sight, it is Hanoi. The chilly wind season, cleared and blue sky, yellow leaves on streets make people feel excited.
Brilliant autumn in Hoan Kiem Lake
On early days of autumn, gentle sunlight, Hoan Kiem lake becomes elegant. Branches of trees start to turn into yellow and make the blue sky more outstanding.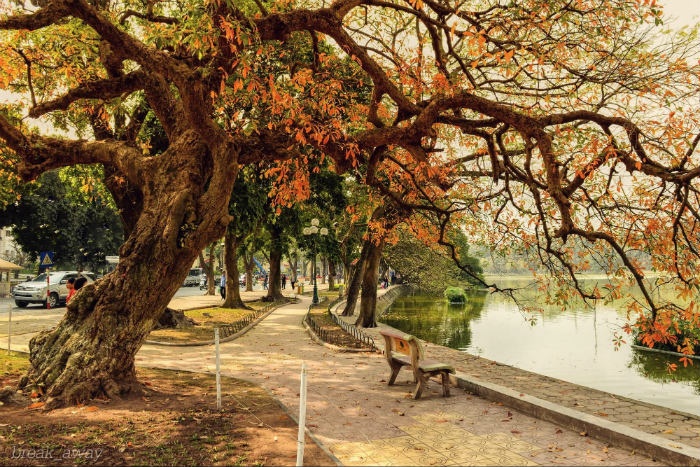 Autumn color in Hoan Kiem lake- Photo: Quang Vu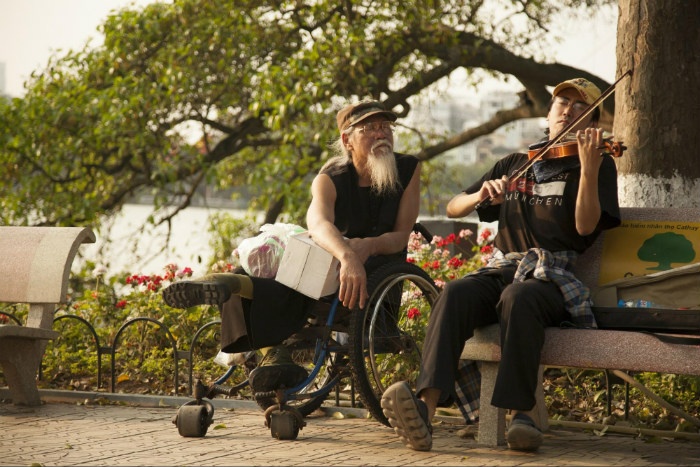 The souls of artists are more sentimental when autumn comes to Hoan Kiem lake- Photo: Minh Le Quang
In September, sesame tree next to Hoan Kiem lake with green and red color makes Hoan Kiem lake more romantic.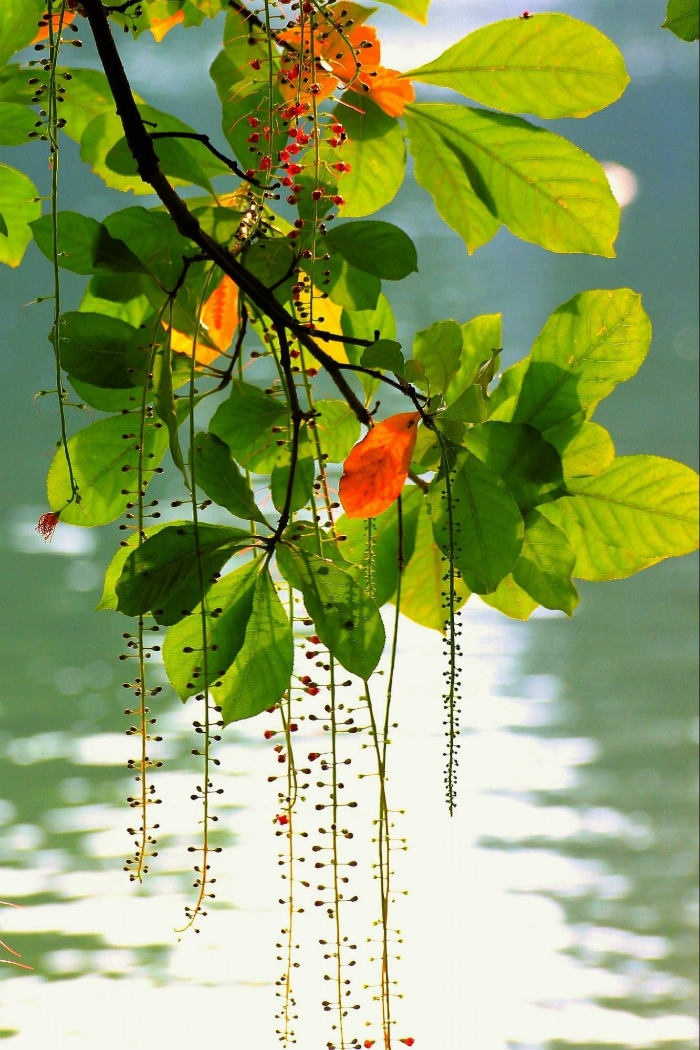 A little autumn- Photo: Khoi Tran Duc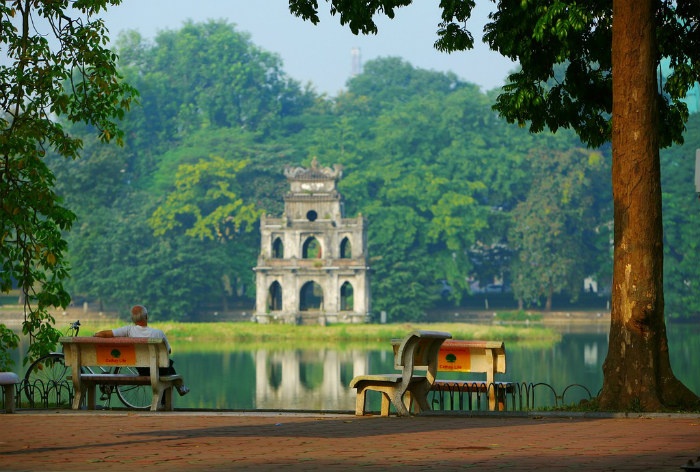 An ancient temple- Photo: dan toan
In Hanoi autumn, sesame flowers blossom in a corner of Hoan Kiem lake. Its petals fall down and create brightly colored flower paths. The barringtonia acutangula tree has long been in Hoan Kiem lake, Hanoi. The famous tree is located opposite to the tree- way intersection Dinh Tien Hoang- Tran Nguyen Han. Each year, on occasion of warm sunshine in the north, it is season of leaf fall. Such kind of tree changes leaves quickly, just in some weeks, green leaves turn into yellow, then fall down and from dry branches, it appears green buds.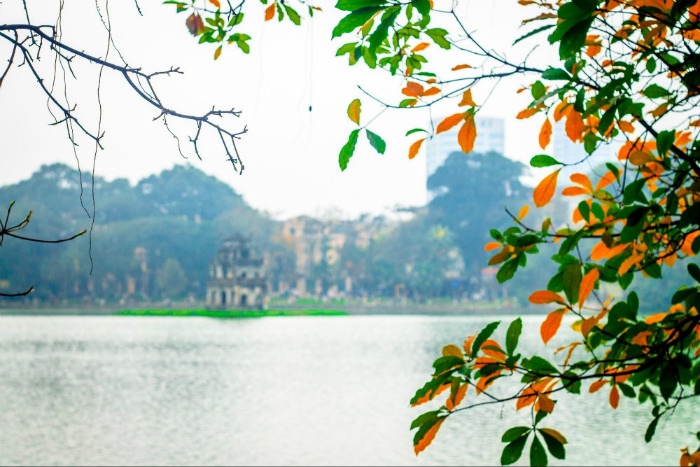 Deciduous season, happy season – Photo: Duc Pham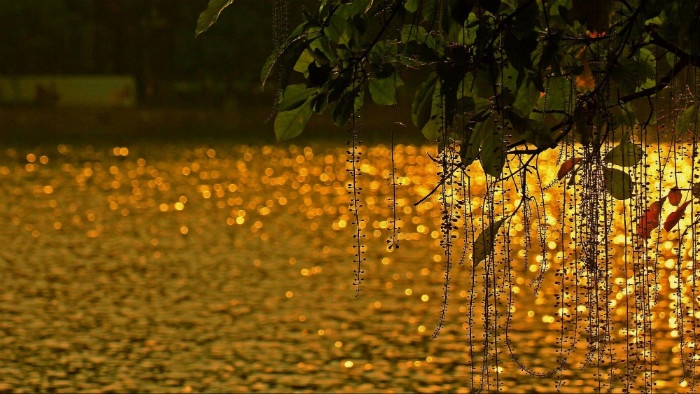 An autumn afternoon – Photo: Khoi Tran Duc
Loving Phan Dinh Phung Street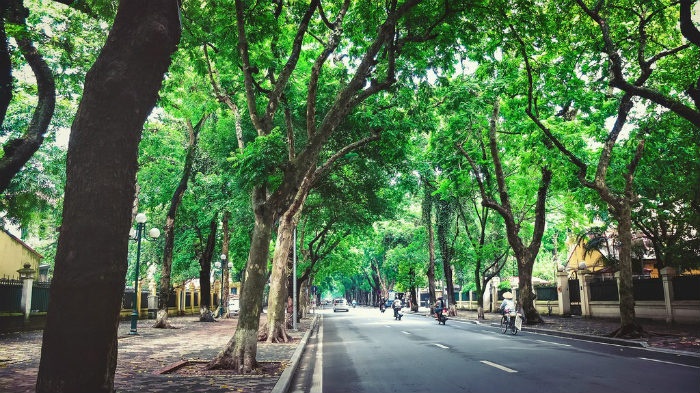 The road with spacious sidewalk – Photos: [D]
Compared as a love road in Paris, Phan Dinh Phung street in every autumn makes people amazed with falling yellow leaves. Phan Dinh Phung is known for the widest sidewalk in Hanoi, rows of houses in two sides and were built in traditional style; therefore, it get attention of many young people and an endless  inspiration for writers and artists.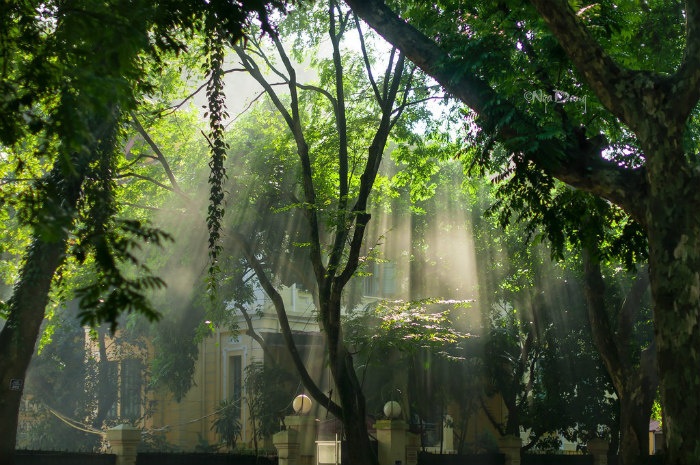 These old houses are nestled under trees – Photo: n_dangthuy
When the autumn sunlight dyes yellow on roads, corners of street, it is as romantic as a setting in Korean film. Hanoi also has a deep love with Dracontomelon trees. If in summer, people reduce heat from cool cup of iced dracontomelon fruits, in autumn, it is time to enjoy dracontomelon fruit beams in all streets of Hanoi.